Educational Program
The Muskegon County Juvenile Transition Center Education Program is through the Muskegon Area Intermediate School District (MAISD) with an individualized education program that is qualified to meet special education needs of youth. All youth are required to attend school while at the facility. MAISD is staffed with 4 – Full-Time Teachers, 1- Part-Time Special Education Teacher, 1 School Psychologist, and 1- School Liaison Advocate. The MAISD provides individualized and small group instruction in a secure and safe setting. Classes are designed to increase a student's school performance through improved academics achievement and behavior. The school day consists of six instructional periods in the curriculum areas of English Language Arts, Social Studies, Math, Science, Personal Development, Physical Education, and Mindfulness.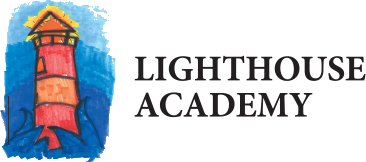 Starting in July 2022 Lighthouse Academy will take over the education programing of the Muskegon County Juvenile Transition Center. Below is a little bit about Lighthouse
MISSION
Lighthouse Academy is a safe harbor that provides innovative whole-child education and ensures success despite life's storms.
VISION
We empower students to achieve academic success by providing a learning community staffed by people who respect the students and are committed to their academic, social, and emotional growth.
VALUES
Each and every day, our Lighthouse Academy teams hold themselves responsible to living into the values of Respect, Inclusiveness, Integrity, Persistence, Growth Mindset, Teamwork/Collaboration and Excellence. To further define the way that these values are exemplified daily, each school has written their own statements for each of our seven values that speaks into the unique needs of their school and their students.
https://www.lighthouseacademyschool.org/